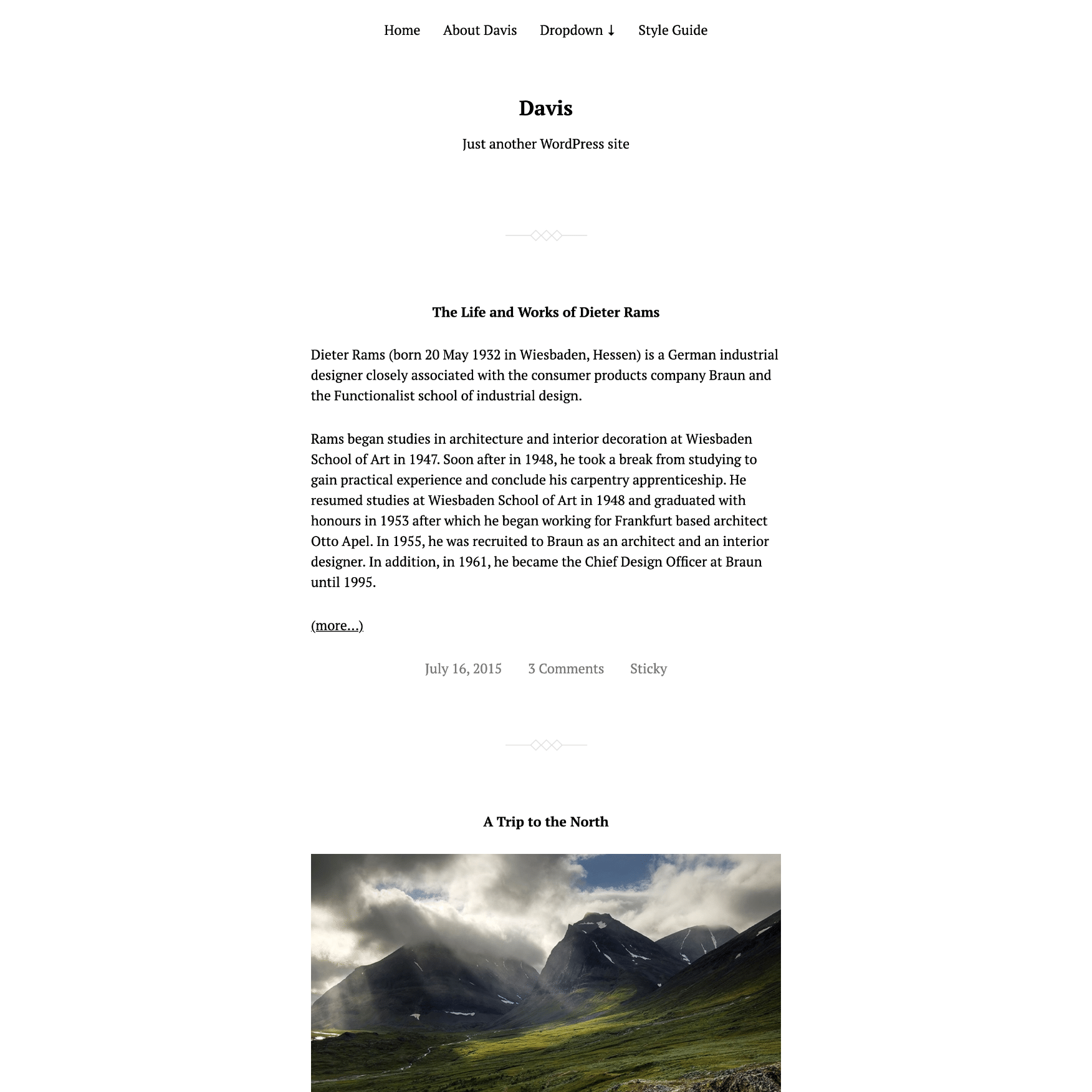 Use it as a base...
Davis was built to be a small as possible, while still adhering to all of the requirements of the WordPress theme directory. That makes it the perfect base for beginners looking to learn theme development.
Or as it is
Fortunately, simple and useful aren't mutually exclusive. If you're looking for a clean blog theme that doesn't overpower your content, Davis is well worth a try.
Light on the load
It doesn't hurt that Davis is very, very lightweight. Excluding the theme screenshot image, Davis weighs in at only 36 kilobytes. Your website will load in no time at all.
Easy on the eyes
Despite its small footprint, Davis features well-considered typography that makes content a pleasure to read, whether on a desktop or on a smartphone.
Block Editor support
Davis has full support for the blocks added with the new Block Editor.