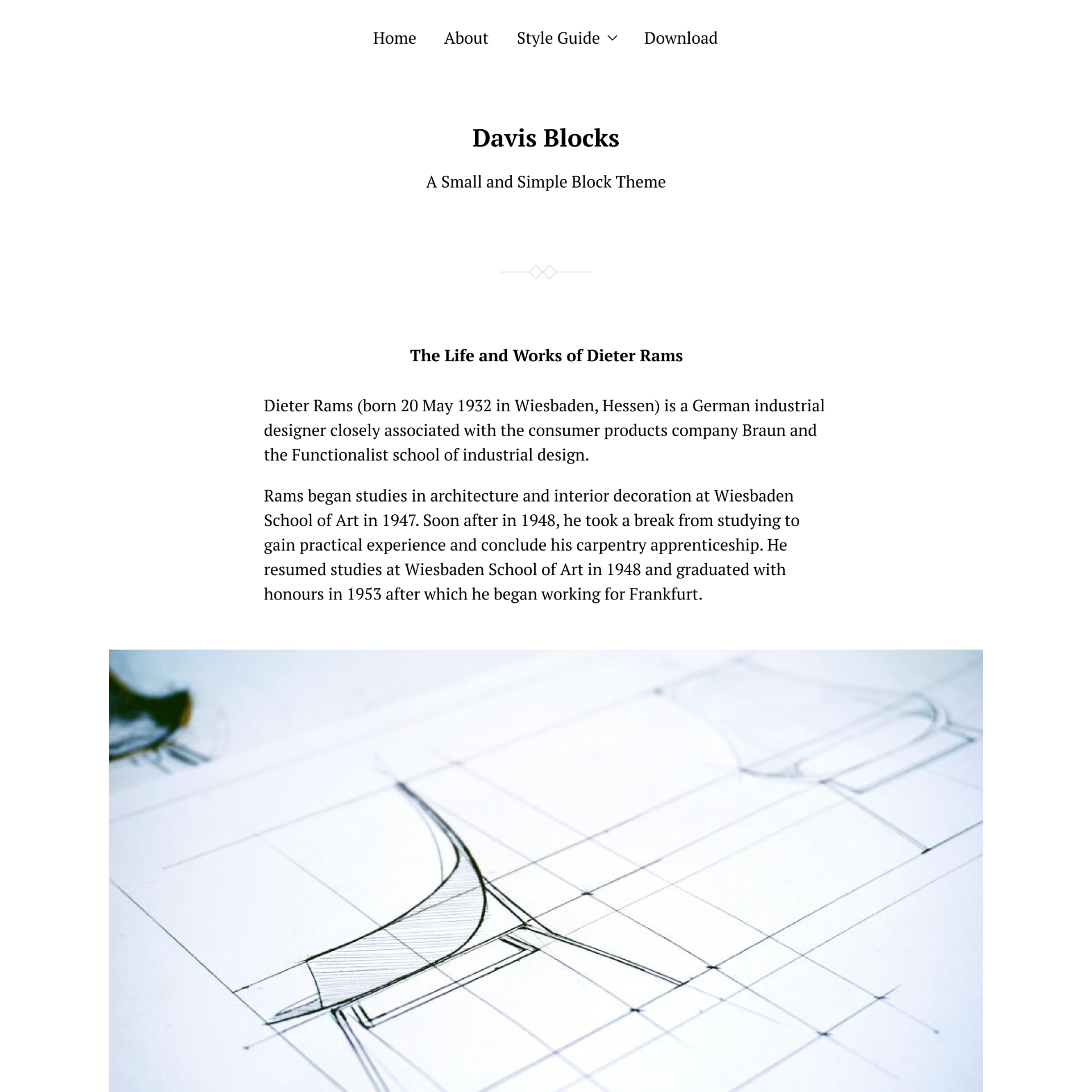 Full Site Editing
WordPress 5.9 introduced Full Site Editing – a set of features for modifying the layout, colors and typography of sites in the new Site Editor. Davis Blocks is built entirely around these features.
Tiny Footprint
Davis Blocks is also built to be a small as possible. It contains no JavaScript and just 2 K of CSS, making it extremely lightweight and very fast.
Great Potential
Davis Blocks is structured as a clean blog theme out of the box, but since it's a block theme that can be modified in the WordPress Site Editor, you can modify it to have any structure and style you want.
Text First
Whatever type of website you build with it, Davis Blocks features fine-tuned typography that makes your content a pleasure to read on both desktops and phones.