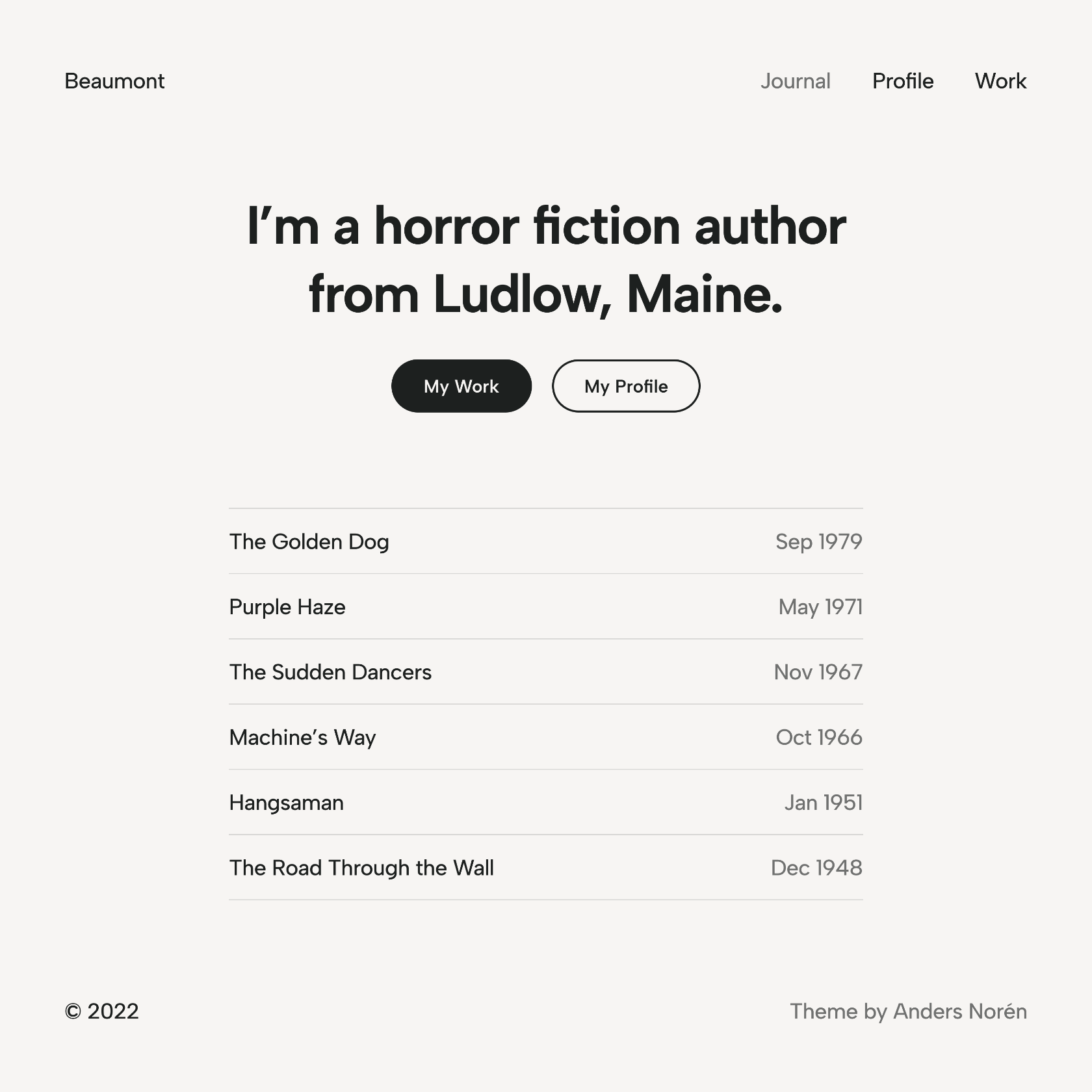 Readability
The star of the show in Beaumont is the typography, which is carefully tuned to make it comfortable to read longform content.
Full Site Editing
Beaumont is a block theme, which means that you can change the structure of your header, footer, and all other parts of the theme in the new Site Editor.
Global Styles
You can modify the typography, colors and spacing of the theme in the Styles panel in the Site Editor. Do you prefer a serif typeface throughout or a more colorful theme style? Tweak it to your hearts content.
Style Variations
Beaumont includes ten unique prebuilt theme styles that you can switch between in the Styles panel. Use them as they are or as a starting point for your own unique design.
Block Patterns
The theme also includes 10+ block patterns geared towards editorial design, and seven different layouts for the blog post archive.
Slim and Fast
Beaumont includes only 12 K of CSS and no JavaScript at all. Locally hosted variable font files keep external requests and file sizes to a minimum.