My latest WordPress theme, Eksell, is now live on the WordPress.org theme directory.
My mom is a painter. For the past six years or so, her website has been running a child theme to Hoffman, one of my earliest themes. Hoffman predates the Block Editor by about five years, and although it's been updated with Block Editor support after the fact, it has its feet firmly planted in the Classic Editor era of WordPress themes. And yes, my moms website is still running the Classic Editor plugin. Partly because of Hoffmans lackluster Block Editor support, partly to give the Block Editor time to feel more at home on touch screens, but mostly because my mom has a lazy son.
Her website needed an upgrade. None of my themes seemed like a good fit, and since a year and a half had passed since my last free theme, Chaplin, I took it as an excuse to spend a couple of weeks on adding another one to the family. Working as a freelancer has its benefits when it comes to finding time for side projects.
The result is the portfolio theme Eksell. Unlike Chaplin, the star of the show in Eksell is the archive page, which features a masonry grid of posts and a category filter that updates the grid with posts from the selected category without a hard reload. Like Chaplin, the theme includes full color settings, including the option to set a separate dark mode color scheme for devices that support it.
A theme with an archive page in the screenshot might feel a bit 2018, but the Block Editor support in Eksell is very much up to date for 2021. It includes extensive block styles on the front-end and in the Block Editor itself to ensure visual consistency whether you're viewing the site or creating content for it, and in a first for my themes, it has multiple block patterns that can be used to quickly add prebuilt layouts to the Block Editor content.
It also has a page template called the Blank Canvas Template, inspired by the page template Rough Pixels have included in their recent themes. Like the name implies, the Blank Canvas Template hides everything on the page except the blocks you add to the Block Editor content. That gives users the freedom to create entirely custom pages, with whatever blocks they want. It feels like a little preview of what we'll be able to do once Full Site Editing is merged into WordPress Core. You can see an example of the Blank Canvas Template in use on the demo site, and that demo page also shows off many of the block patterns in the theme.
Eksell is named after Olle Eksell, a graphic designer who's most famous contribution to Swedish design is the Mazetti Ögon Cacao logo, which he created in 1955. His work is featured in some of the most popular poster designs in Sweden, including one I have hanging above my desk.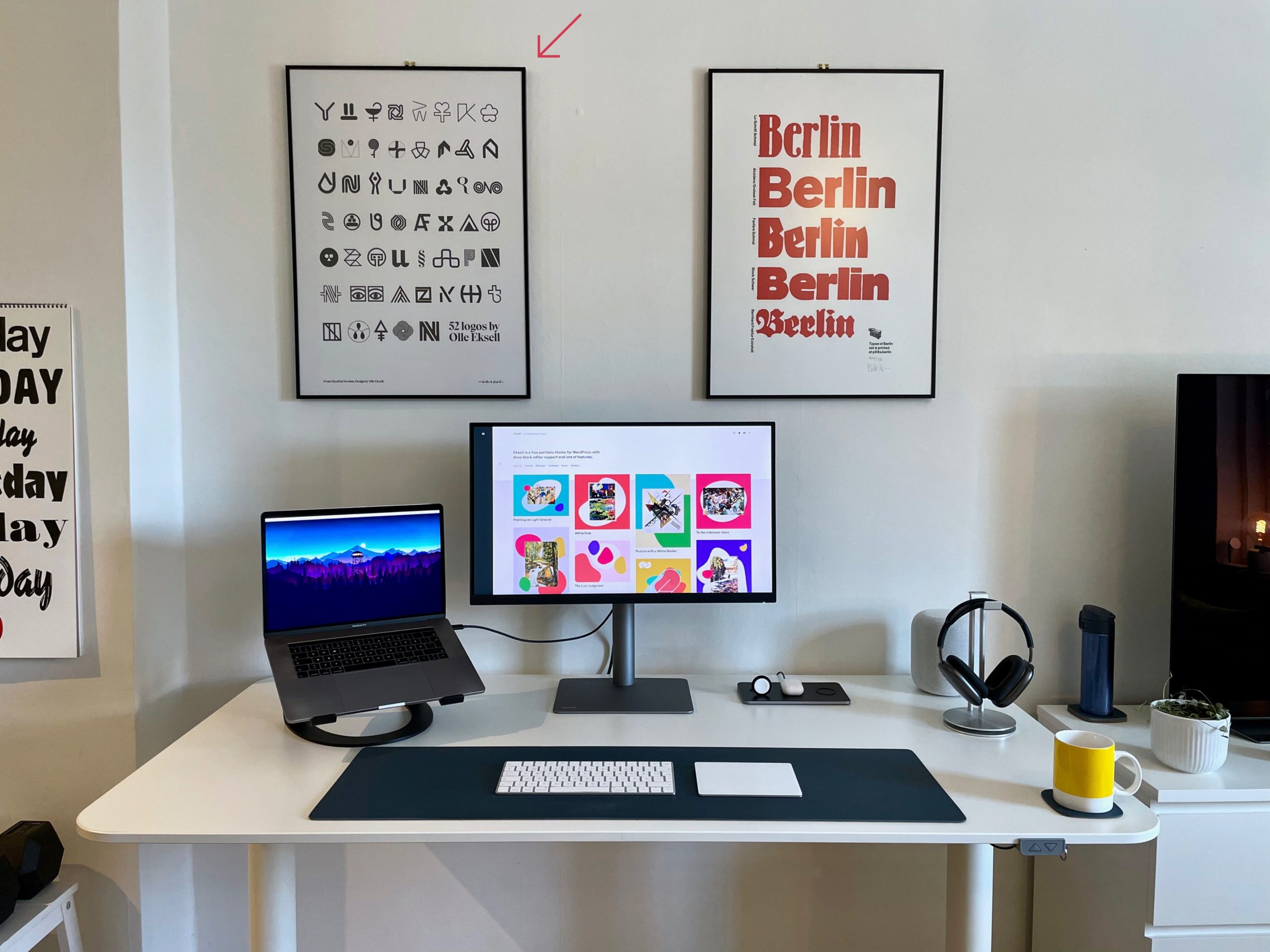 Full Site Editing
Big changes are on the horizon for WordPress themes. The Full Site Editing (FSE) update is scheduled to be merged into WordPress Core sometime this year. When it is, any themes on the WordPress.org theme directory built prior to its release will immediately feel outdated, much like Classic Editor themes felt in the spring of 2019. There's a lot of discussion in the community about where that will leave old themes, and how feasible it will be to update them to take advantage of Full Site Editing features. The technical details are still up in the air.
My current belief is that I won't update my existing themes to take advantage of Full Site Editing. Not because I don't buy into the vision of Full Site Editing, but because I don't think anyone would be well-served by six year old themes (like Hoffman) very much not built for FSE being updated to sorta-kinda support it. I would rather spend that time on themes built from the ground up to take advantage of the new tools Full Site Editing gives us.
Eksell is coming out as we're (probably) months away from the Full Site Editing era of WordPress themes. There's every possibility that Full Site Editing will make Eksell feel as antiquated in a year as Hoffman feels now. Depending on what the transition from classic themes to FSE themes will look like, I might update Eksell to straddle the gap between the two by adding some of the FSE features once they're merged into Core. Or maybe I will leave it as the last of my fully classic themes before I start tinkering with Full Site Editing properly. Hopefully we'll soon have a better understanding of what the transition between a classic theme and a FSE theme might look like.
---
Eksell is live on the WordPress.org theme directory, and yet, my moms site is still running Hoffman and the Classic Editor. The Block Editor is a lot more user friendly now than it was back in the WordPress 5.0 days, but like so many other things, introducing my mom to it will have to wait until we can see each other in person again.