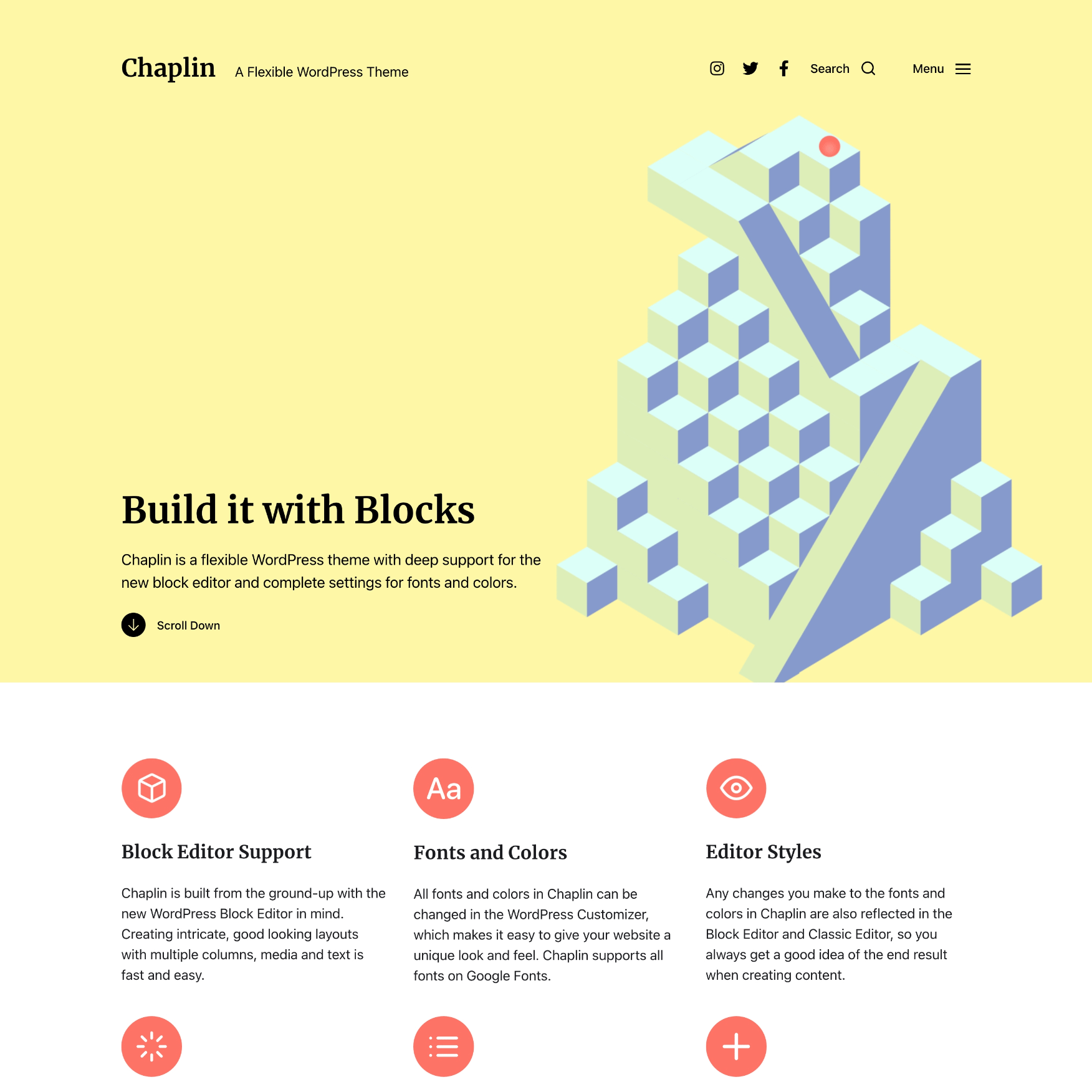 Block Editor Support
Chaplin is built from the ground-up with the new WordPress Block Editor in mind. Creating good looking layouts with multiple columns, media and text is fast and easy.
Your Fonts and Colors
All fonts and colors in Chaplin can be changed in the WordPress Customizer, which makes it easy to give your website a unique look and feel. Chaplin supports all fonts on Google Fonts.
Editor Styles
Any changes you make to the fonts and colors in Chaplin are also reflected in the Block Editor and Classic Editor, so you always have a good idea of the end result when creating your content.
Post Meta Settings
Chaplin includes settings for what post meta to display on archive pages and on single posts. Simply select the meta you want to display in the Customizer, hit save, and you're done.
Developer Friendly
If you are a developer, Chaplin is packed with actions, filters and pluggable functions and files that make it easy to modify and extend the theme in a child theme or plugin.
Plus
Chaplin also includes logo support, infinite scroll, widgets, social menu icons, sticky header, search overlay, author bio, breadcrumbs, responsive design, lightweight codebase, and much more.