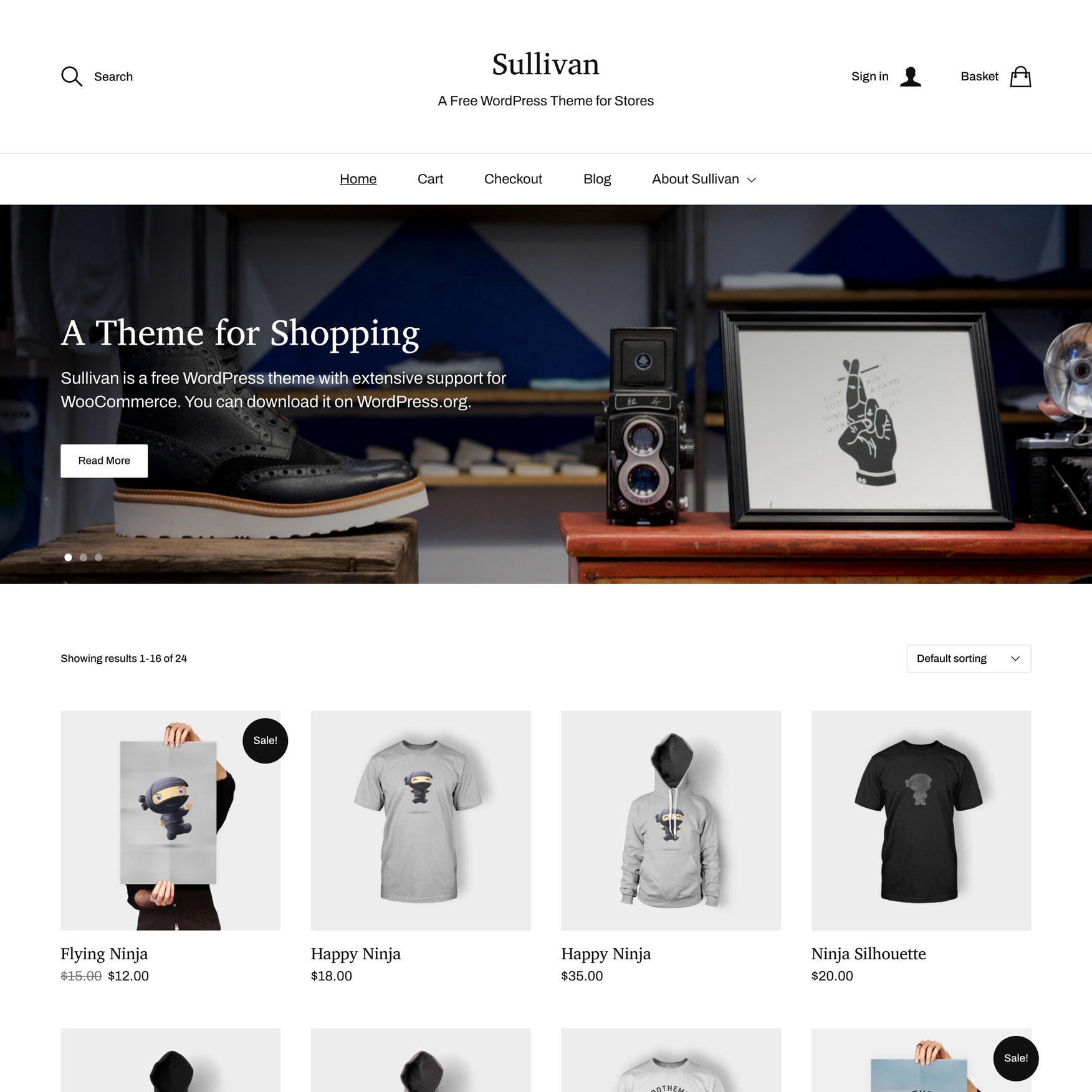 Beautiful Design
Sullivan features a simple, stylish design that allows your products to take center stage. It has custom styling for all WooCommerce pages and features, but looks just as nice when used for a regular blog.
Search with Instant Results
When you search for content in Sullivan, the results show up immediately next to the search box. A setting in the Customizer allows you to limit the results to specific post types. If you're running a WooCommerce store, you can set it to only display products in the results, for instance.
Full-Width Slideshows
Show off your products, pages and posts in style with the full-width slideshows displayed on the shop and blog pages of your site.
Easy Access to the Basket
The site header in Sullivan features dropdown modals for account settings and the shop basket. The login form, account settings and an overview of the basket is never more than a click away.
Appearance Settings
Show off your products, shop categories and latest blog posts in the widget areas displayed in the site footer, on single product pages and in the blog area of your site. The social menu allows you to display links to your presence on social media in the footer and mobile menu.
Plus
Sullivan also includes settings for making the main menu sticky on scroll, Gutenberg and Classic Editor support, selecting a custom fallback image for products and posts without a thumbnail set, and selecting what meta data should be displayed in the blog posts.