With my latest free WordPress theme, I found a way to combine theme development with my other favorite hobby: hiking. Abisko national park is a lush valley 250 kilometers north of the Arctic Circle, with steep mountains to the north and south and a deep canyon formed by thousands of years of snowmelt in its center. It's also one of the best places in the world to see the northern lights.
I've visited Abisko every August for the past three years. I'll be back this summer during my two month hike of the entire Swedish mountain chain. It is, in short, one of my favorite places on this earth. Naming one of my themes after it seemed like a given.
Abisko is out today, and it's built to support WordPress 6.2, which was just released as well. You can read more about the features in Abisko here, check out the demo here, and download it for free from WordPress.org.
Abisko is a stylish blog theme with a strong emphasis on bold typography and generous amounts of whitespace. I designed it with travel blogs in mind, but it would work just as well for a portfolio site, an agency, and many other types of business and organization sites.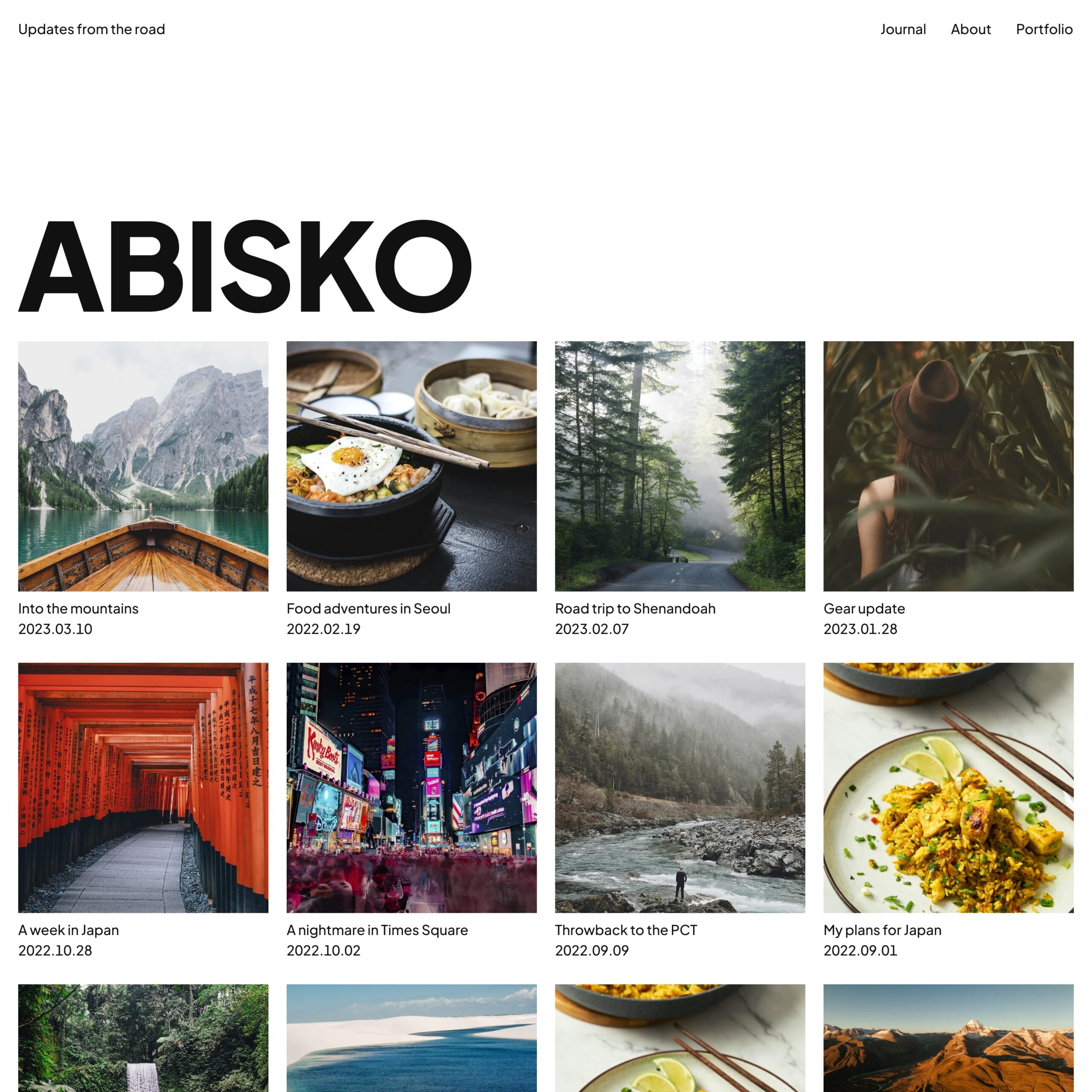 Abisko is a block theme built for the WordPress Site Editor. That means that you can easily modify the structure, typography and colors of the theme in the WordPress administration panel. The theme includes 5 style variations that change the vibe of the theme with a single click, and over 30 block patterns with prebuilt layouts for galleries, call to action sections, page heros, and so much more. The theme also comes with five complete page layouts that you can use as a starting point for your content.
Same as most block themes, Abisko is really lightweight and fast. It has a small CSS file, includes no JavaScript at all, and uses locally hosted variable fonts to keep external requests and page size at a minimum.
That's Abisko! I hope you have as much fun using it as I had building it. The Site Editor has come a long way since it was introduced in WordPress 5.9, and with every new release, it opens more doors for theme developers and WordPress users. I have another block theme in the pipeline that I hope to share with you soon.